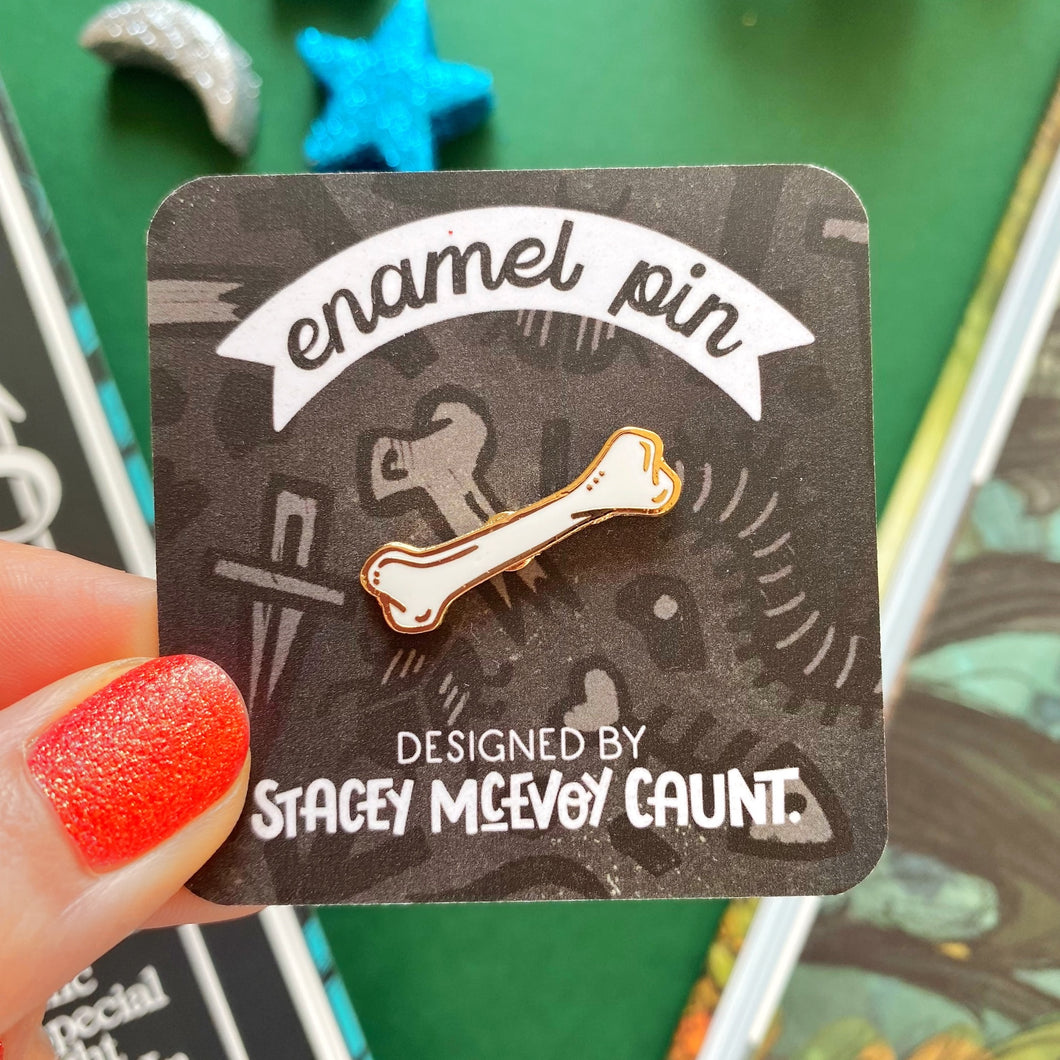 Bone Enamel Pin
A spooky halloween themed bone enamel pin.

Perfect for those who treat everyday like it's Halloween and great for filling up space on your pin board.

The enamel pins are small so can be added to any item of clothing for an instant spooky feel.

The important stuff:

● The bone measures 2.5cm.
● Gold metal filled with white enamel.
● Rubber Backs for extra security.
● Presented on a backing card.