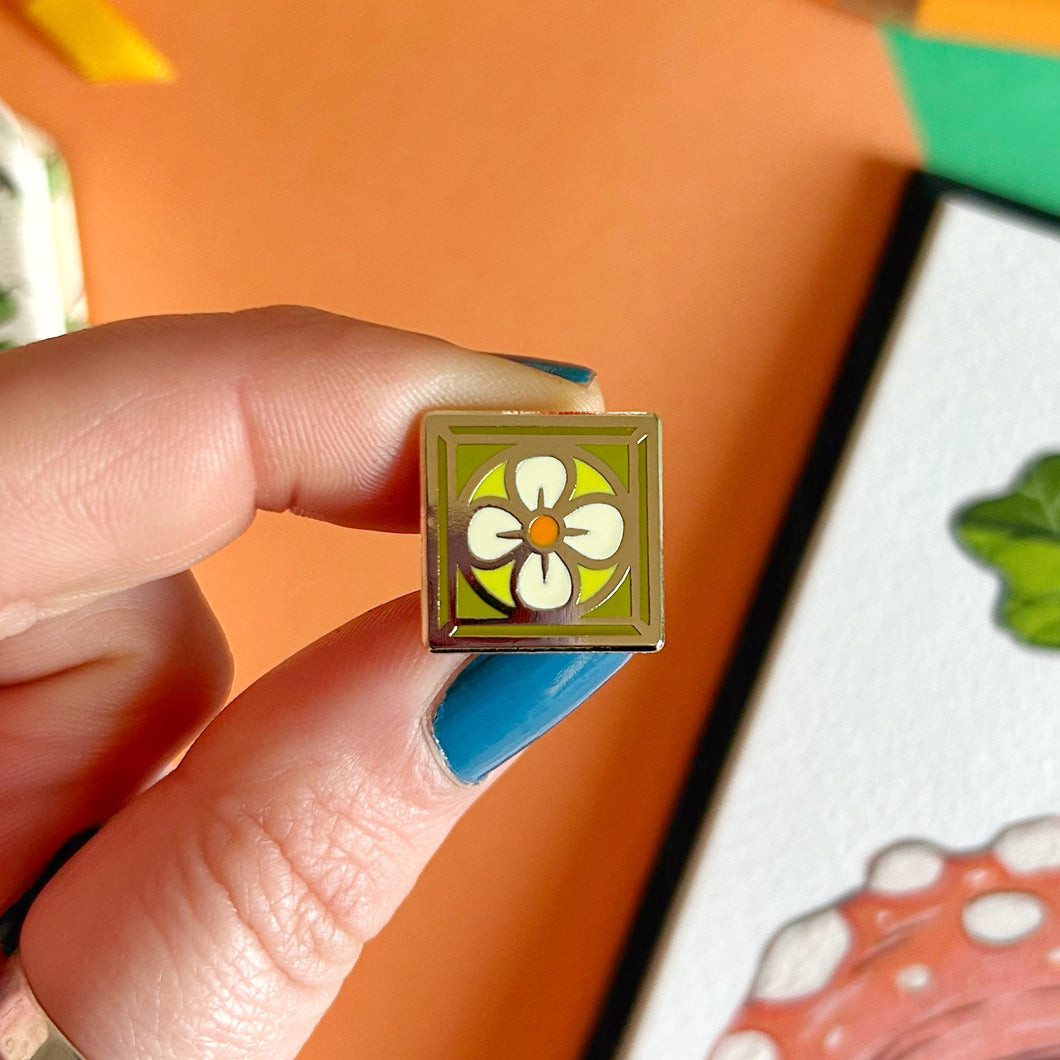 Flower Tile Enamel Pin
A square tile enamel pin featuring a cute little white flower.

The pin is high quality hard enamel, with gold plating, and measures 1.5cm by 1.5cm. All my pins come presented on their own little matching backing cards, perfect for gifting or as a special treat to youself.


The important stuff:

● The pin measures 1.5cm by 1.5cm.
● Gold metal filled with hard enamel.
● Rubber Backs for extra security.
● Presented on a cute matching backing card.